Closing Conference - Konferenca Permbyllese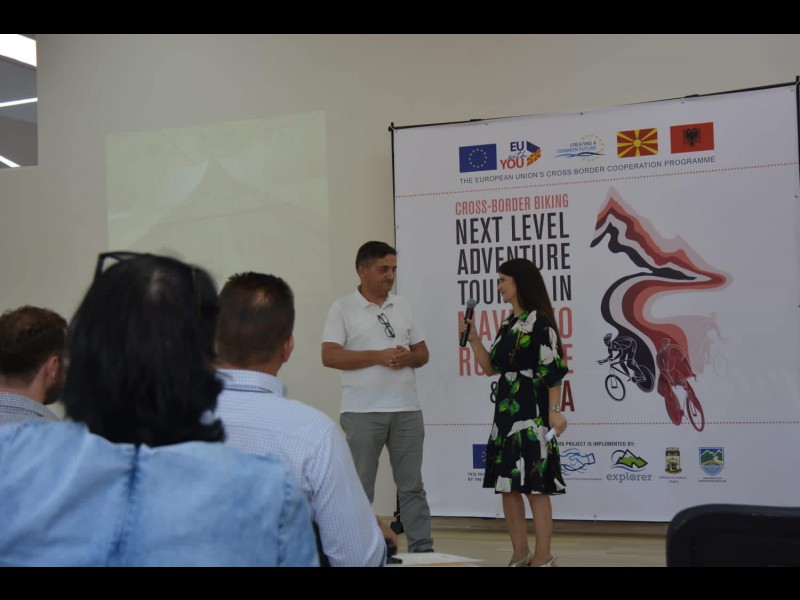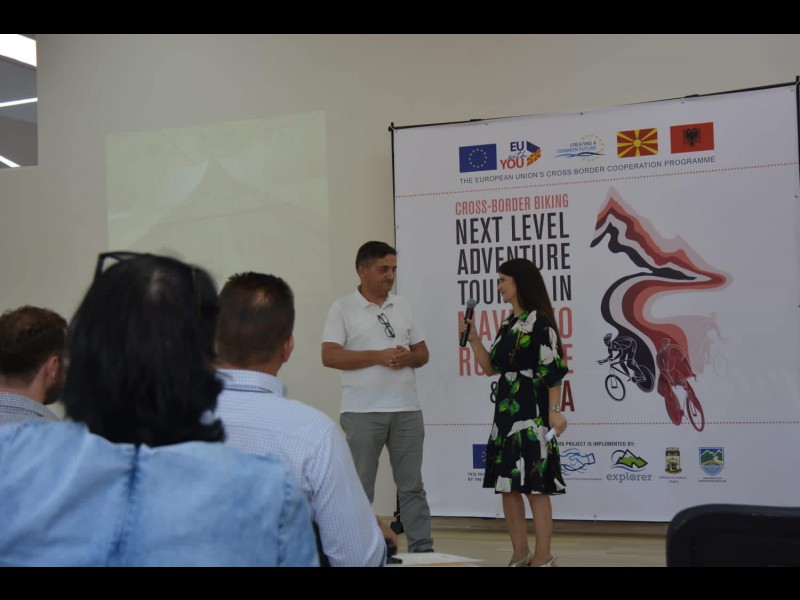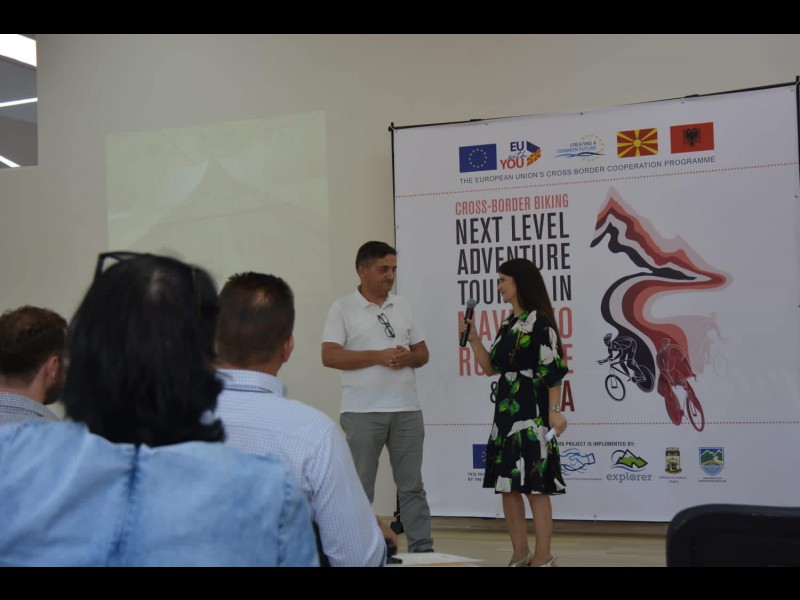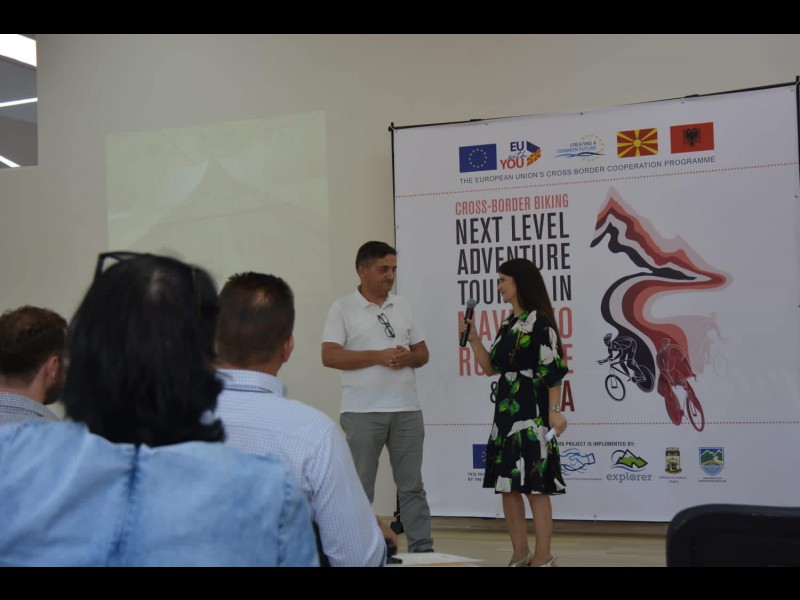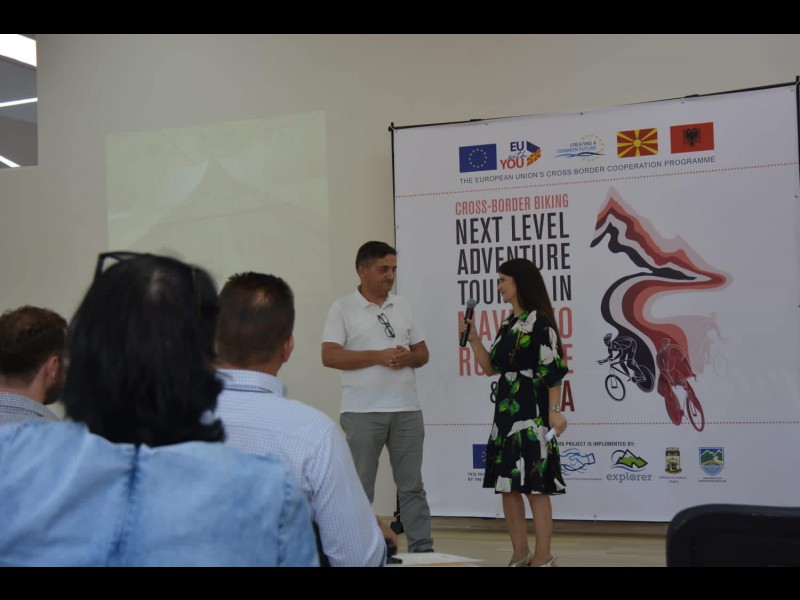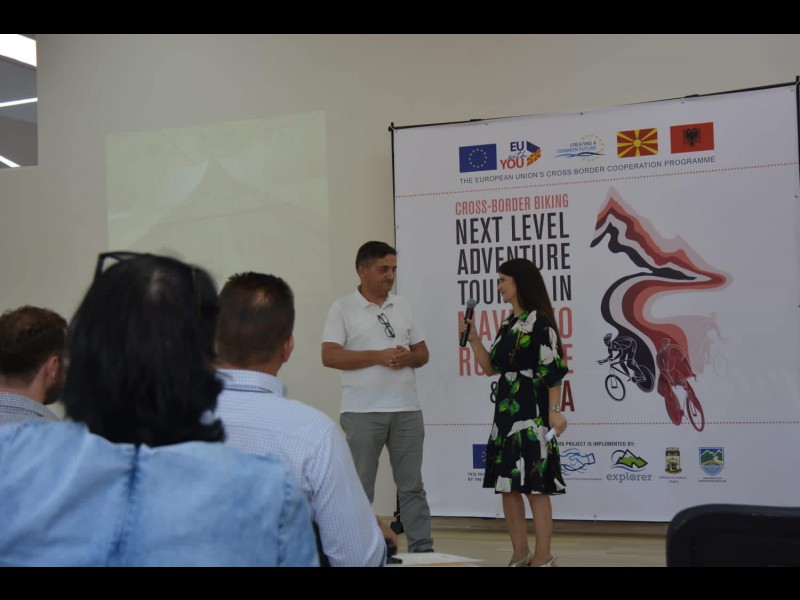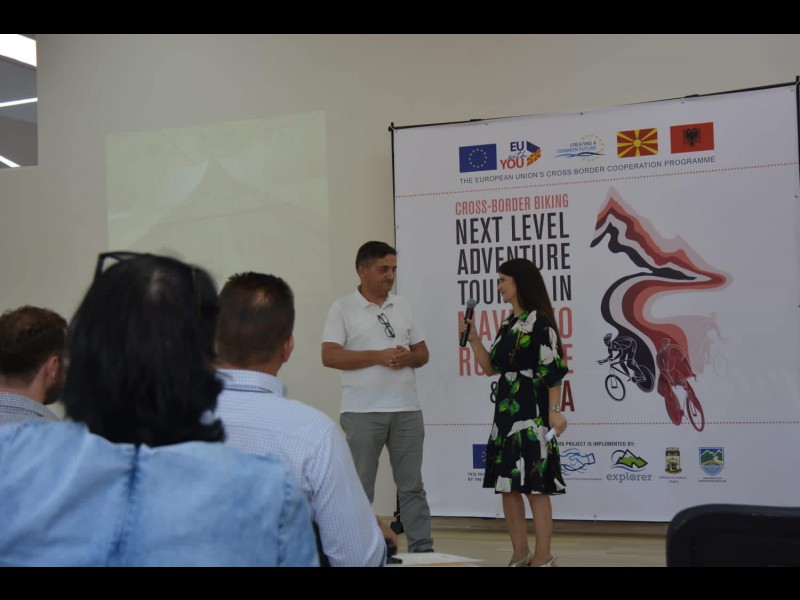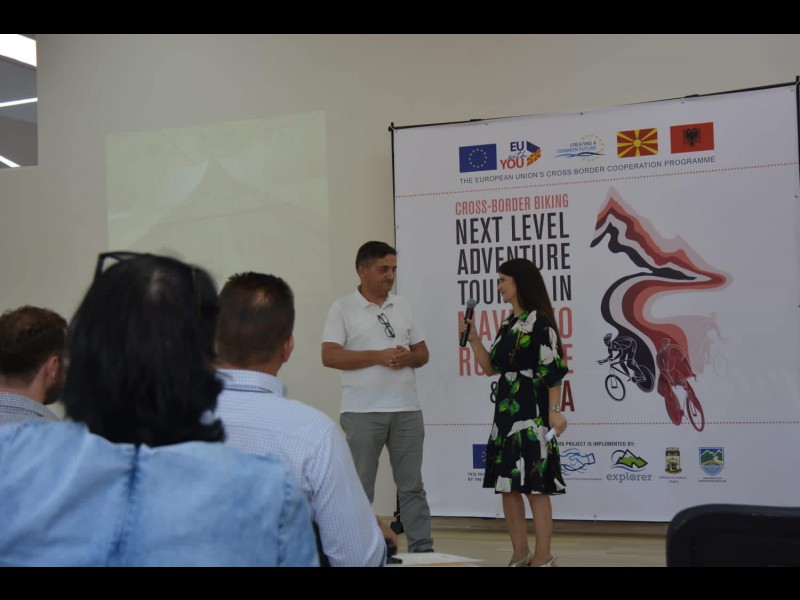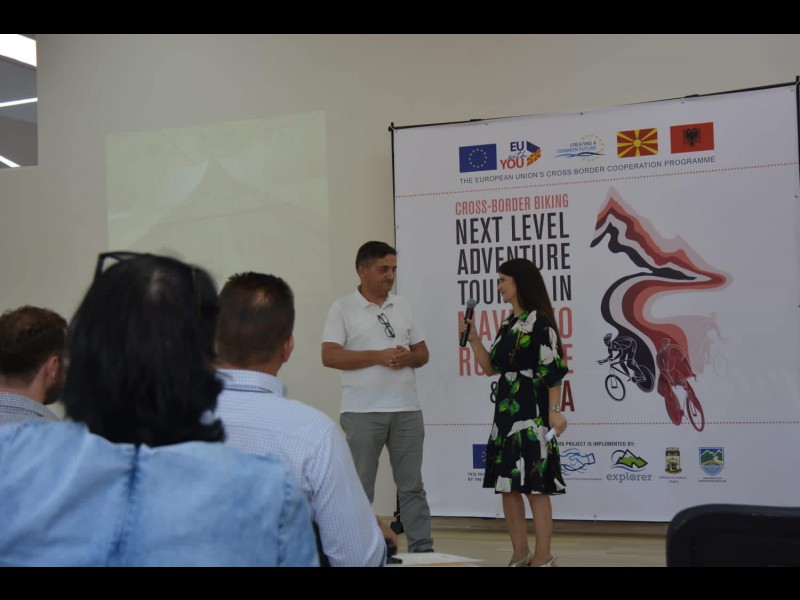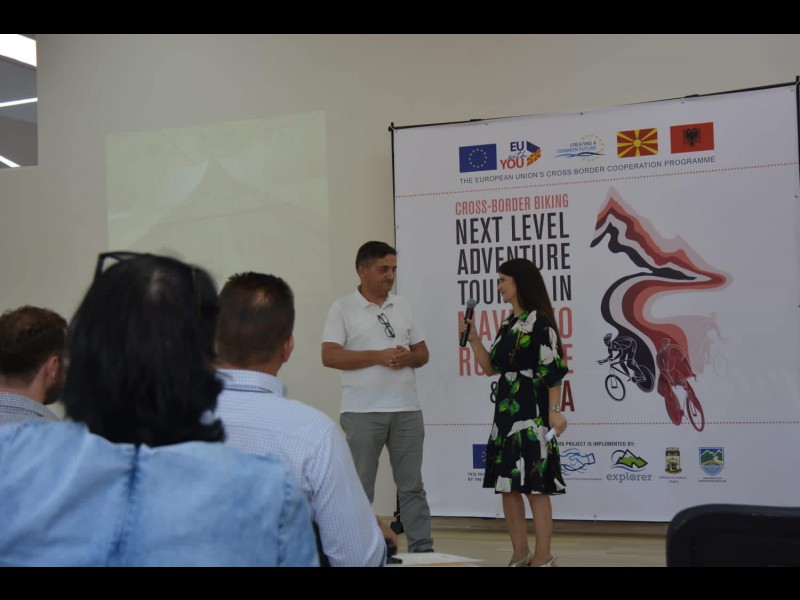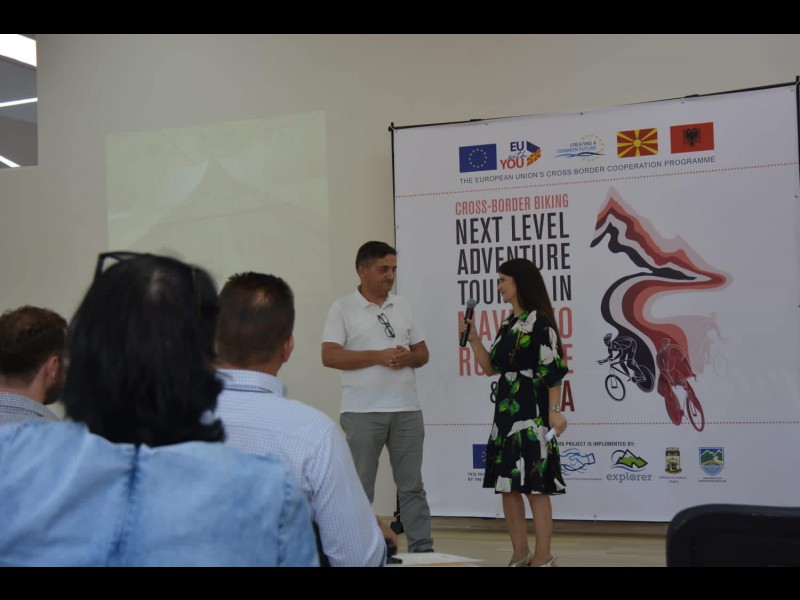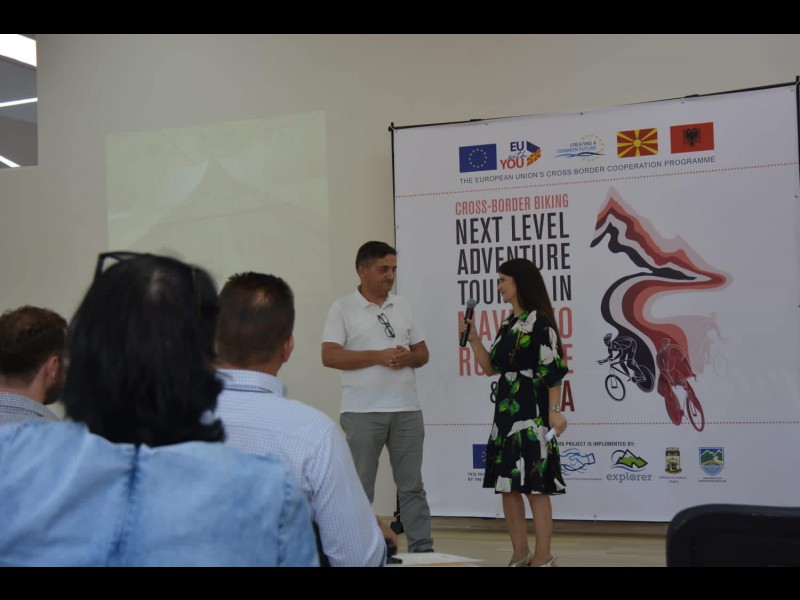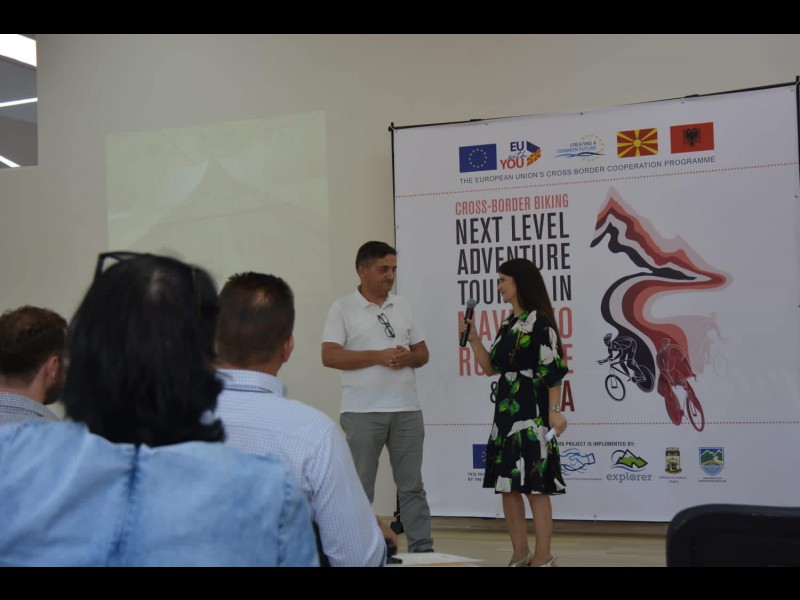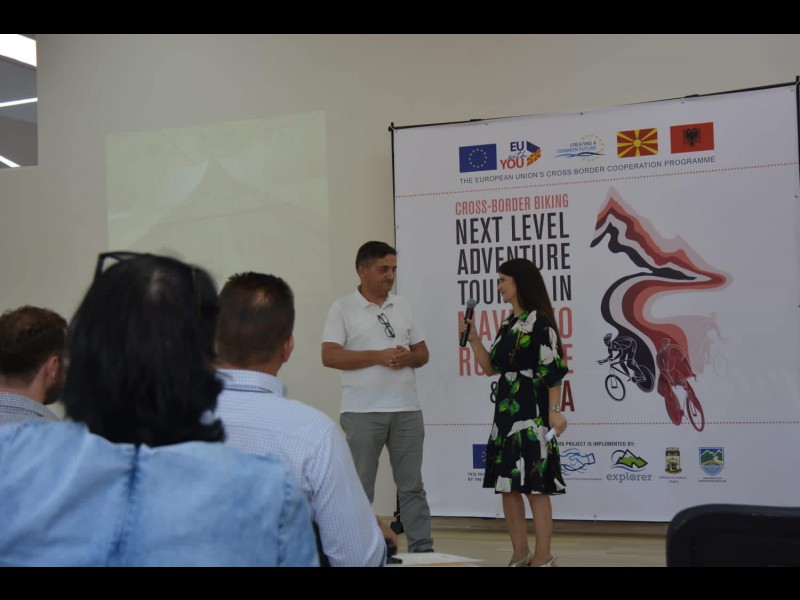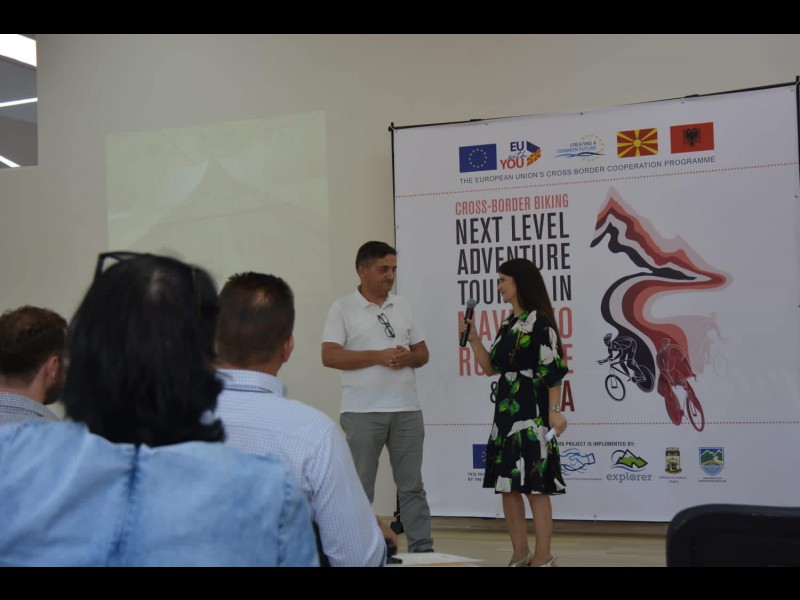 Description
On June 28, 2022, the Closing Conference of the Cross-Border Biking project was successfully held.
A lot of work has been done for 30 months and it is worth mentioning an excellent cooperation between the partners.
The implementers of the project with the dedication and desire to realize beautiful things enabled the realization of tourist products for the two regions: Mavrovo-Rostuse and Dibër.
The European Delegation to the Republic of North Macedonia has funded this 30-month project with a strong desire to improve the tourist offer and promote the cross-border region.
Part of this activity were the Deputy Mayor of Dibër Region, the Mayor of Mavrovo-Rostuse, the Deputy Mayor of Dibër, the Prefecture of Dibër, the owners of the guest houses, the owners of the campsites, the local guides and many beneficiaries and lovers of mountain adventure.
The project staff presented during this activity documentaries and short illustrative videos for the work done.
The event closed with questions and answers from the participants as well as suggestions and recommendations for successful ongoing collaborations.
Më 28 Qershor, 2022 u realizua me sukses Konferenca Përmbyllëse e projektit të Çiklizmit Ndërkufitar.
Për 30 muaj është bërë shumë punë dhe vlen për t'u theksuar një bashkëpunim i shkëlqyer midis partnerëve.
Zbatuesit e projektit me përkushtimin dhe deshirën për të realizuar gjëra të bukura mundësuan realizimin e produkteve turistike për dy rajonet : Mavrovë-Rostushe dhe Dibër.
Delegacioni Evropian në Republikën e Maqedonisë së Veriut ka financuar këtë projekt 30 mujor me dëshirën e madhe për të përmirësuar ofertën turistike dhe për të promovuar rajonin ndërkufitar.
Pjesë e këtij aktiviteti ishin nën/Kryetarja e Qarkut Dibër, Kryetari i Bashkisë Mavrovë-Rostushe, nën/Kryetari i Bashkisë Dibër, Prefektura e Dibrës, pronarë të shtëpive pritëse, pronarë të kampingjeve, guida lokale dhe shumë përfitues dhe dashamirës së aventurës malore.
Stafi i projektit paraqiti përgjatë këtij aktiviteti dokumentarë dhe video të shkutra ilustruese për punën e realizuar.
Aktiviteti u mbyll me pyetje-përgjigje nga pjesëmarrësit si dhe sugjerime dhe rekomandime për bashkëpunime të suksesshme në vazhdimësi.